Spray Gun Disclaimer
Spray Lining carries a broad range of equiment and hardware for coating applications. We rely on a constant supply as well as competitively priced spray guns in order to meet our DIY Bed Liner demand. Because other vendors may be limited in their available stock, we have 3 different manual mix hopper gun models. They are comparable in function and equally priced.
---
Here are the gun options you may receive: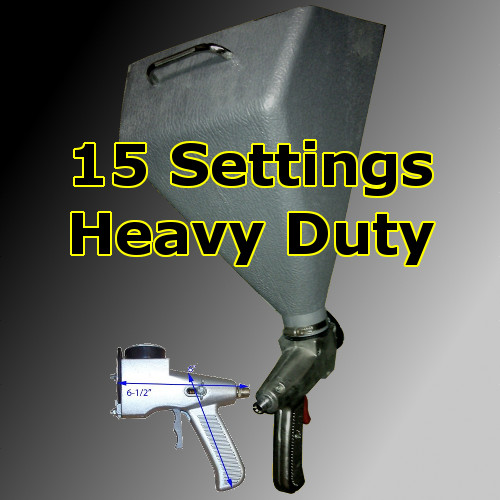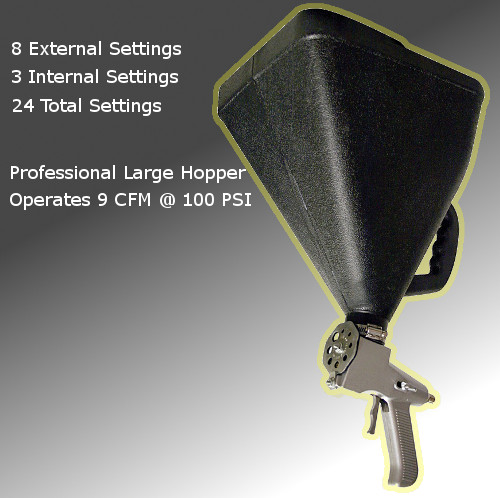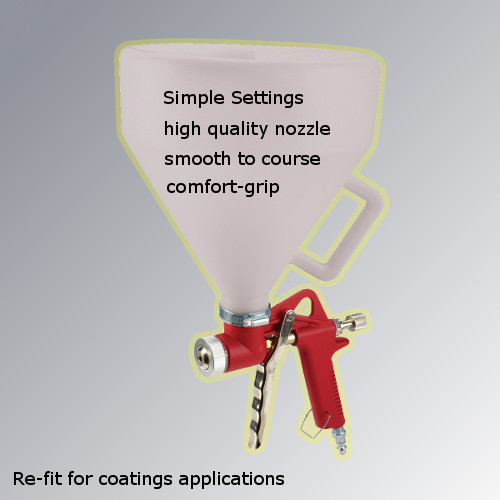 This hopper gun (CT) style is used by professional applicators who need a lot of flexibility for spray settings. Our DIY Systems do not require this level of settings. This range of settings is used primarily on large custom jobs. However, we do ship these regularly with our product.
This is our first version hopper gun. It is almost identical to the CT version except that there are 3 less external tips.
This modified gun has a simple adjustment which makes it a great piece of hardware for most jobs accomplished with Spray-Lining coatings. Reviews of this equipment from our DIY customers proove that this is a superior application tool for out of the box solutions.