We use one main material that is mixed at different ratios with different types of third component. This allows us to produce slip-proof, rubbery, soft, anti-stick, hard slippery, and any texture in between.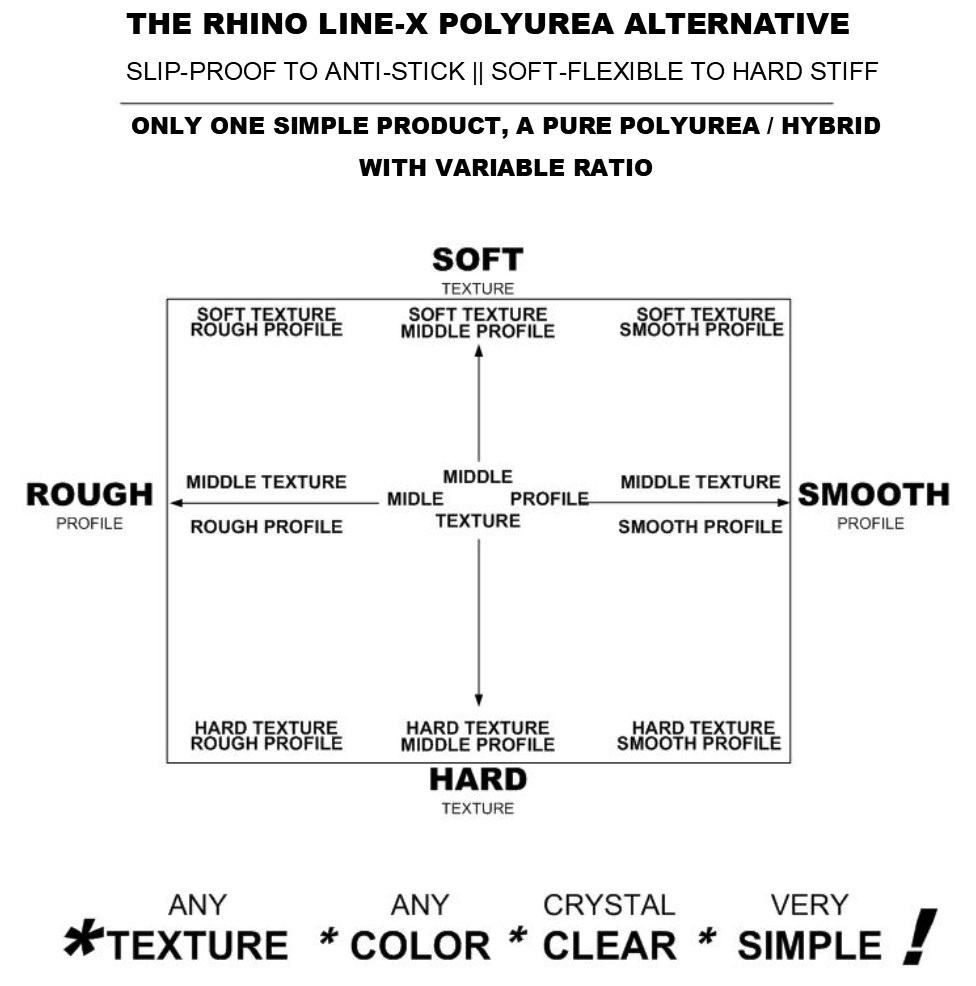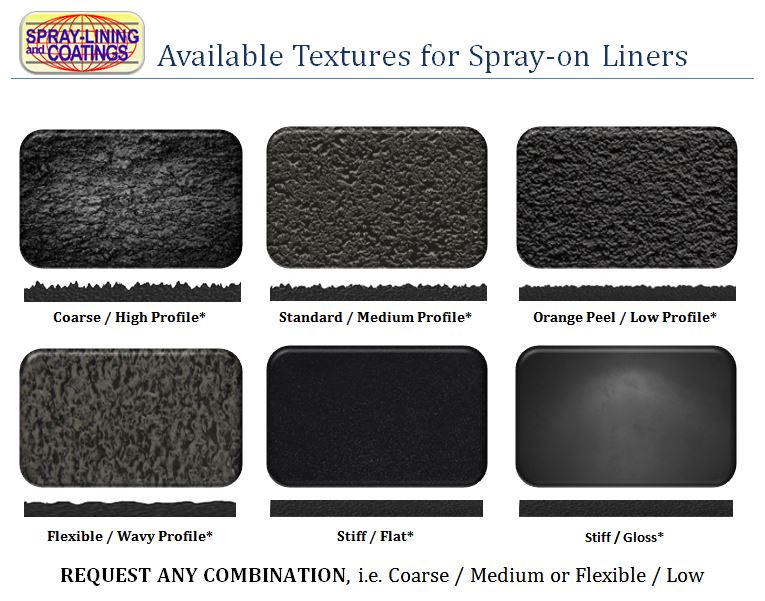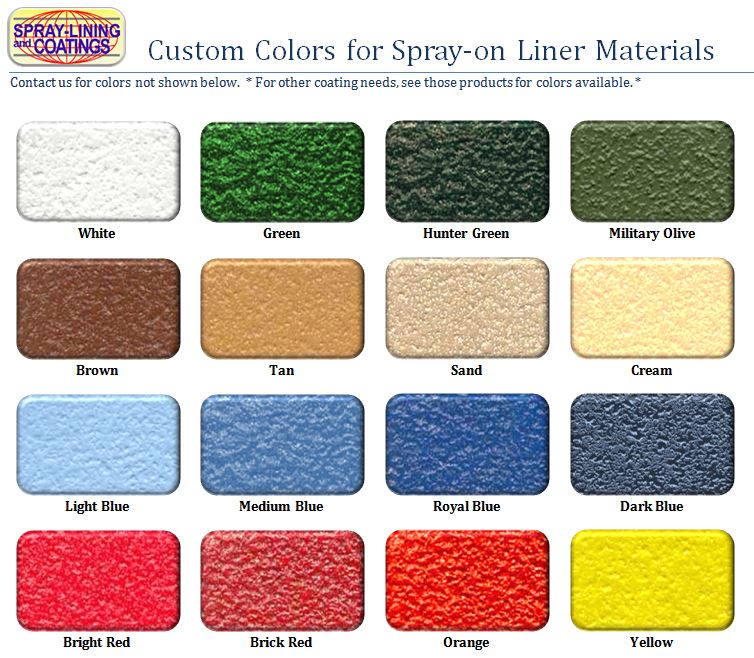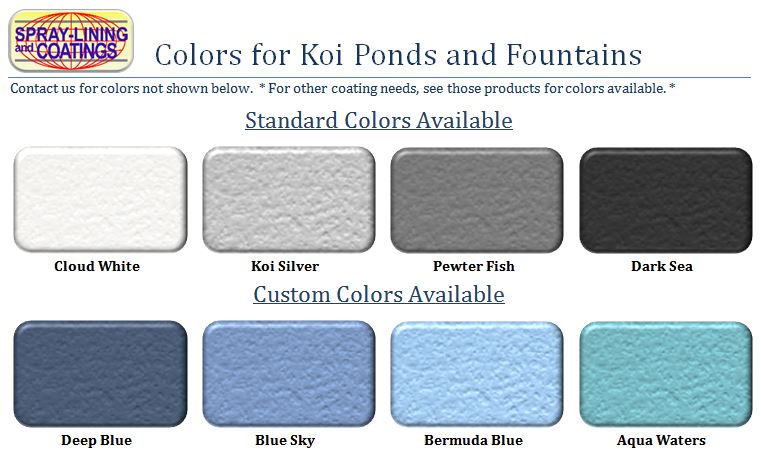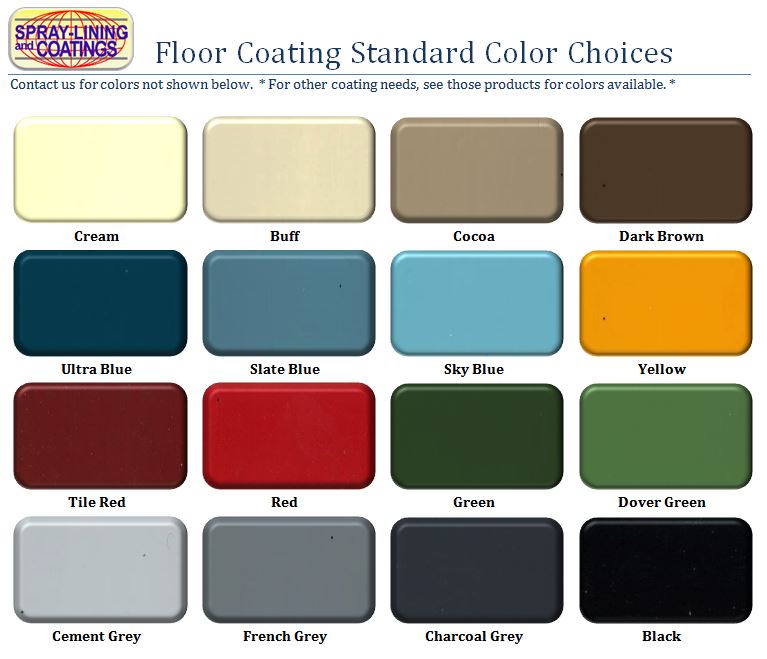 Our Koi pond and Marine Colors also use these tints and include a UV stabilizer.
We offer UV Stable colors for floors, workshops, decks, and other external applications
UV Stable Custom Colors
Our systems can be custom tinted by you, saving time and money. Or, we can provide you with an **exact color match for any job you have. UV Stable, Custom colored: Bed Liner, decks, garages, ponds and more.
---
** There is always a slight variation from any color code. This is not guaranteed to be the EXACT hue as the color code you want. Also, if you are applying to existing paint, there is always some sort of UV deterioration. The color code will not match exactly to your existing paint.