Koi Pond Testimonial
David came to us with a koi pond job that he was bidding on. We worked with him through the completion of the job and these were the results:
"The support that I received from Spray-Lining was great. I don't think any other company would normally spend the amount of time discusing the technical aspects of this project as they did.

The support rep was knowledgeable, helpful and eager to see the job go as good as possible. He was about as amped as I was.

We discussed variable application types, drain hole methods, preperation, finishing, UV stability. You name it we covered it. Once I got to work with the material I could see why it was a popular product. The ablity to purchase this level of professional material without a contract is not common. I tested patterns and builds on a few small areas before I really got to coating the whole thing. This was a life saver because I felt very confident after a few tests and I think this is key to a smooth finish of this type of job.

I would recommend Spray-Lining products for any job. If they do pond coatings this well, I am sure their other coatings are superior as well."
---
Here are the images from David's Job: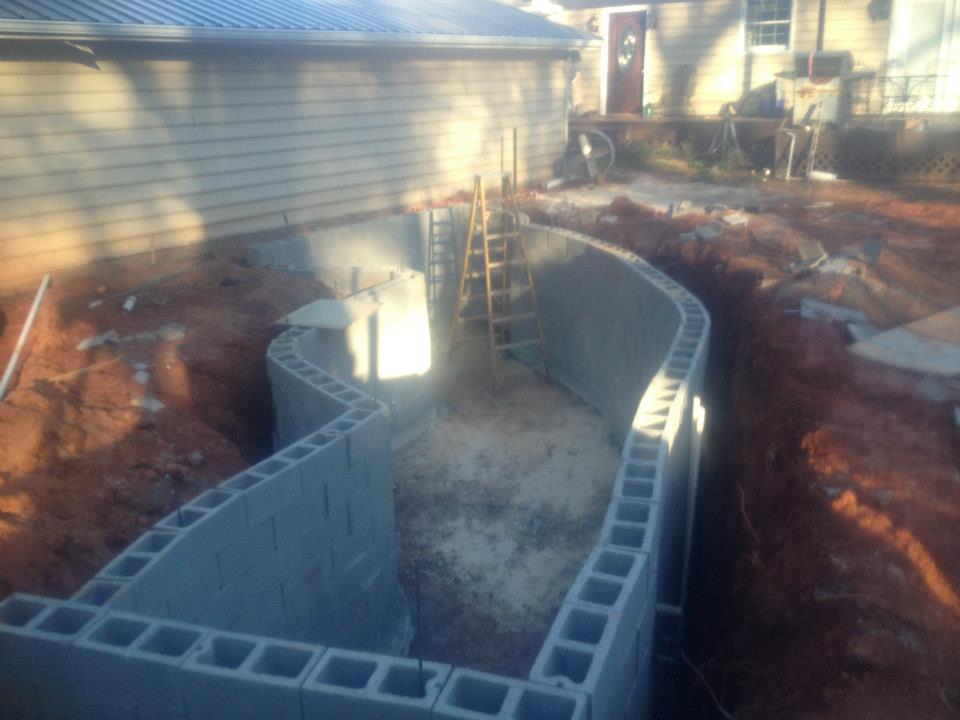 The First Phase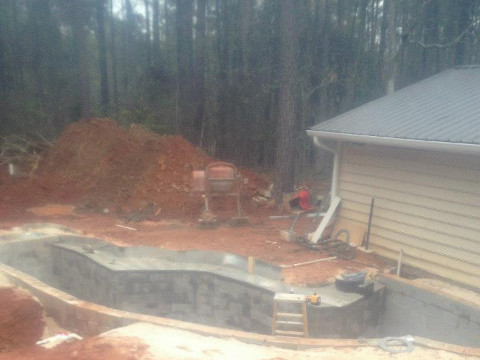 From A Distance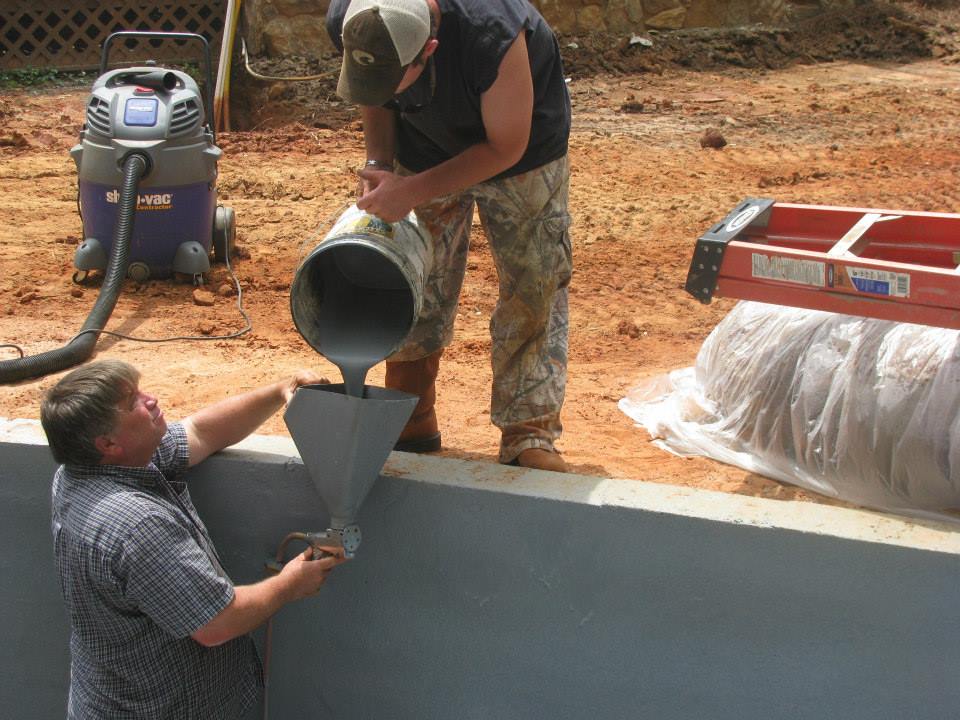 The Product Being Used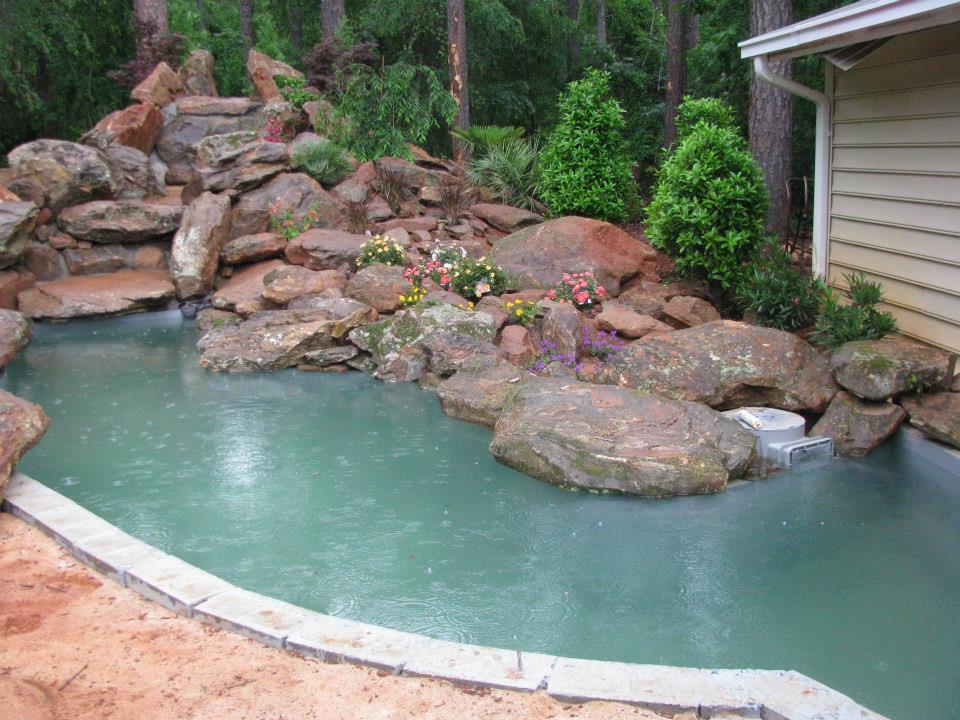 Koi Ready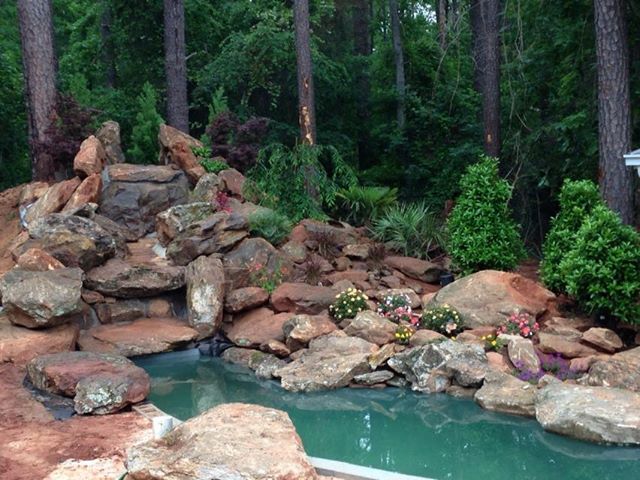 A Different Angle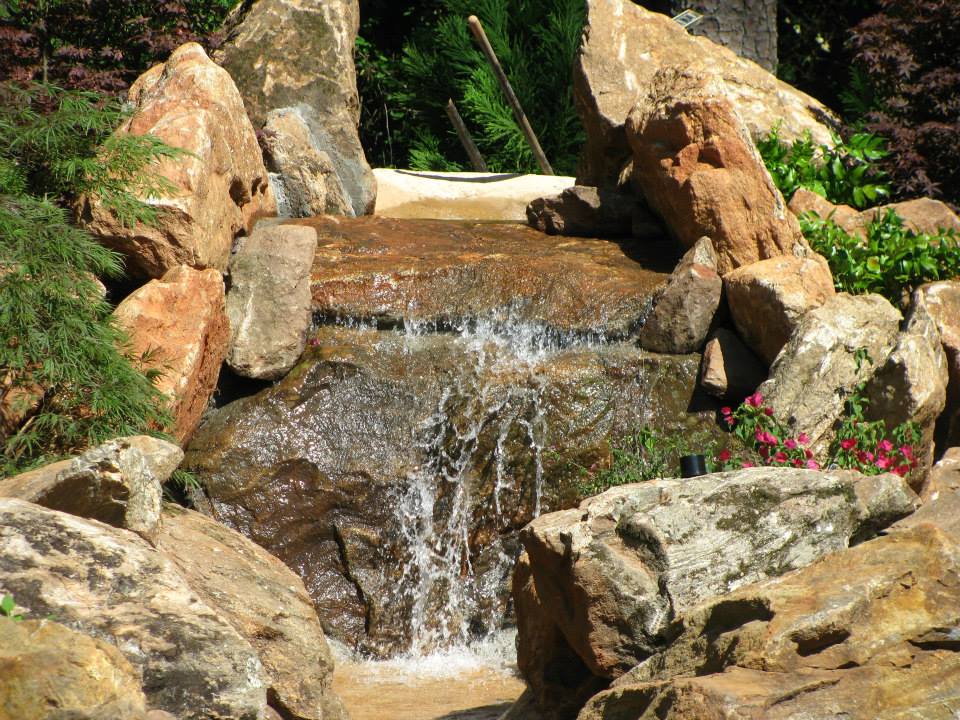 The Falls